Kathryn Cameron, Visual Artist, Poet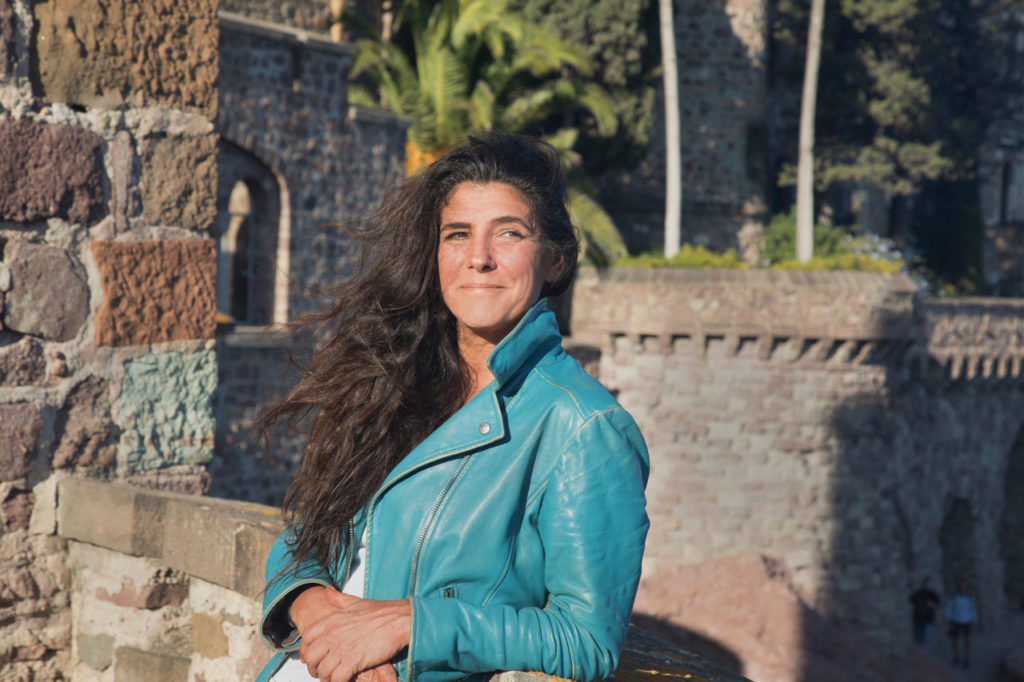 Kathryn Cameron is a New York-based artist whose work explores the use of color and materials through time and different cultures. She is exploring its impact symbolically, psychologically, and spiritually on our world. Cameron seeks to unearth the connections between nature and human beings through the spiritual meaning of shapes and form and by using natural materials that can be recycled or repurposed: paper, paperclay, fibers, wood, and pure pigments.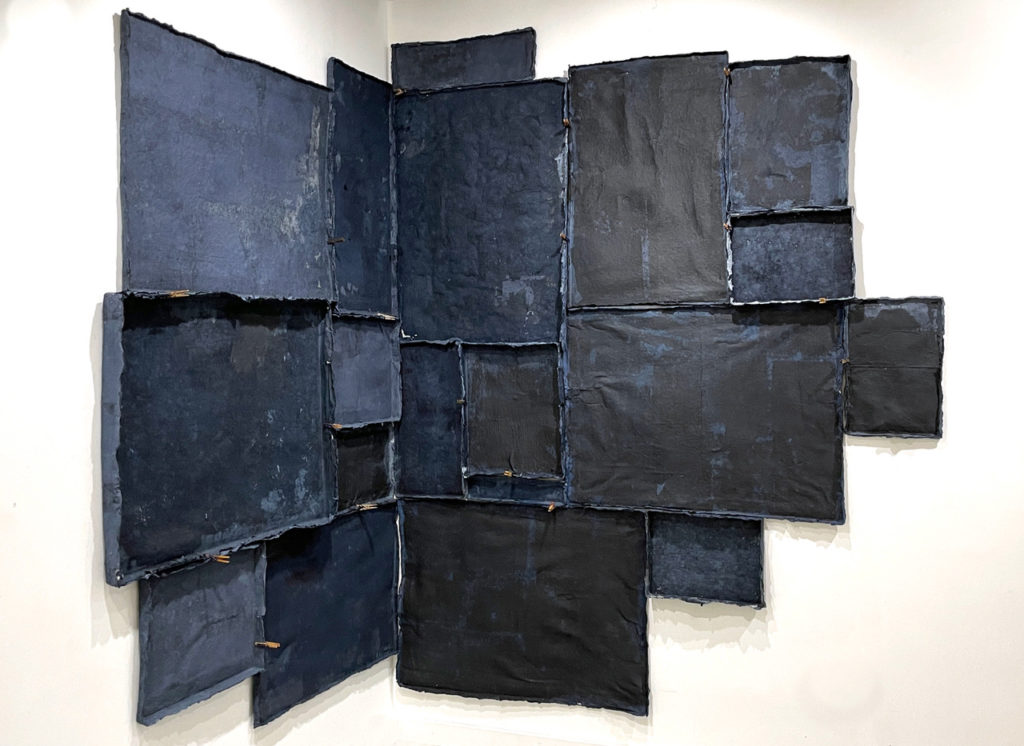 A Sea of Blue was conceived of during Kathryn Cameron's residency at La Napoule in 2021. Each section in the work is a physical cast, made from recycled denim, of her paintings produced that same year. The local color and light, specifically from her studio's sea view at night, and the textures and forms in the surrounding architecture inspired the work.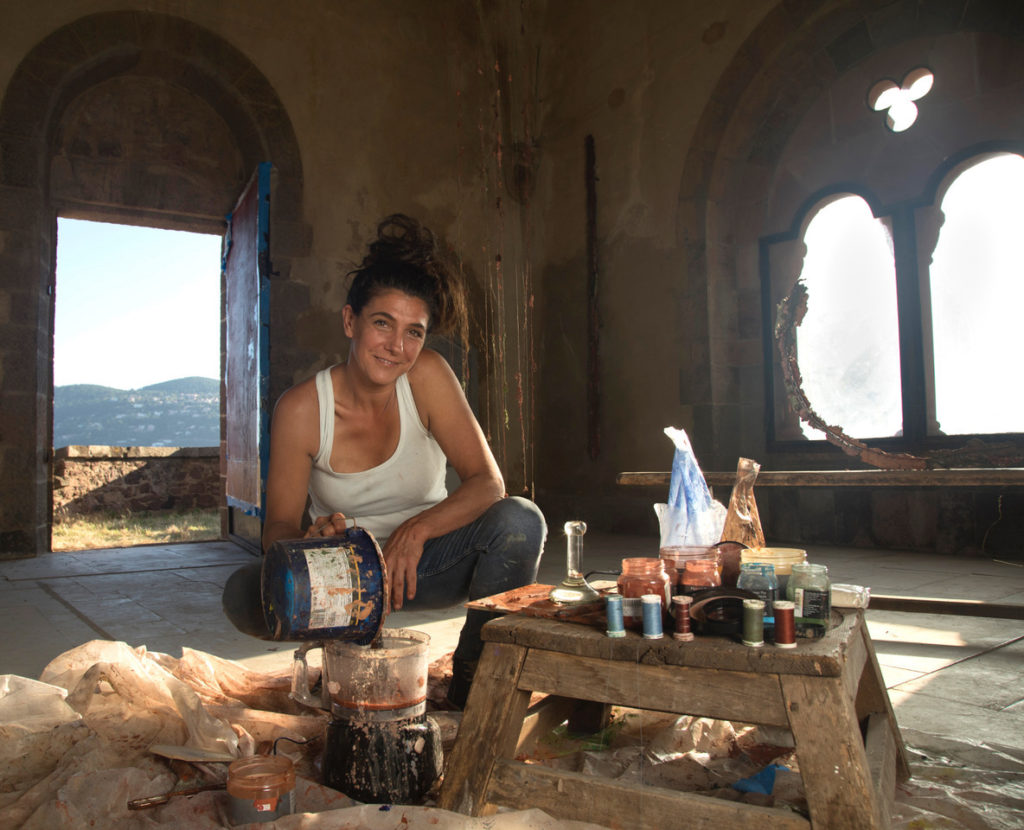 Kathryn Cameron is a founding member of the New York School of the Arts and Hub Center for the Arts in New York City, where she is a faculty member and a curator of the center's exhibitions. Kathryn Cameron also teaches courses and workshops worldwide in paper pulp, paperclay, and sculpture. Her work is in private collections in the United States, Europe, and New Zealand.