Ana Maria Hernando, Visual Artist, Poet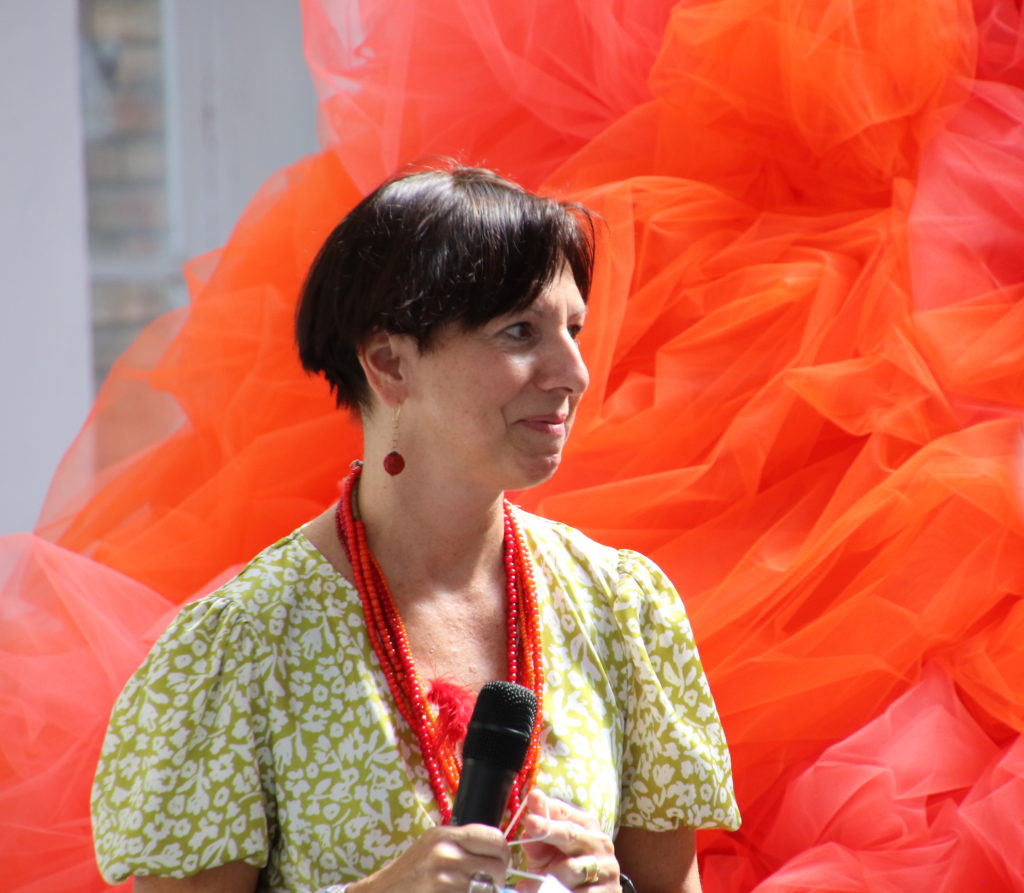 Ñustapac urpichakuna / Pájaros para la / Birds for the Ñusta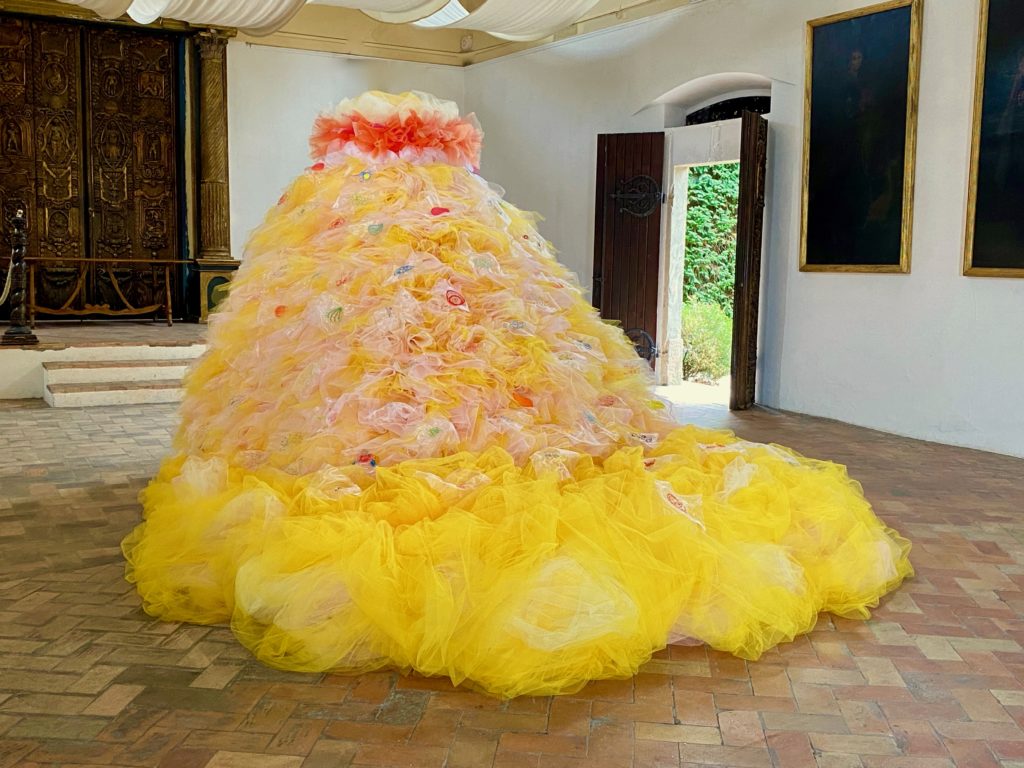 In the Peruvian-Andean cosmology, the Ñusta is the feminine spirit of the mountain. The installation is a dress for the Ñusta created in a tulle rendition. For the project "Ecoutons", Ana Maria Hernando invited people from all over the world to listen to the songs and sounds of birds and send her audio recordings. Ana Maria Hernando translated the sounds of birds into individual embroideries. She attached the embroideries to create the Ñusta's dress. For Ana Maria Hernando, her art is an opportunity to connect with nature and especially birds.
See more of "Ecoutons" in the gallery
Ana María Hernando is from Argentina and lives in Colorado (USA). She is a multidisciplinary artist who is interested in our deep need to establish a harmonious relationship with the Earth, to balance the material and the transcendent. Ana Maria Hernando holds a BFA from the California College of the Arts in Oakland, studied at the Museum School in Boston, the Escuela Nacional de Bellas Artes P. Pueyrredón and is a graduate of the Profesorado Eccleston in Buenos Aires. Ana María Hernando's works can be found in major public and private collections. Ana María Hernando received the Henry Clews 2020 Award from La Napoule Art Foundation.